I just had a revelation. Actually, I had this revelation a long time ago but let's not be pedantic over chronology. It came to me one day as I was sitting at my computer, blurry-eyed from lack of sleep.
The message came to me in a sort of vision-ish way, if you would indulge my theatrics for a moment. It said to me in a wispy, ethereal voice as I grinned stupidly at my monitor: "Playing games through the night is so fun."
That, of course, wasn't the whole of the message – I haven't completely bonkered out on my games yet.
The next part of the message came while I was sticking the pointy end into a nasty goblin: "Think how much money you've saved staying home gaming."
There's the crux of the message. When I find a worthy game, for instance, EverQuest II, I'd rather play it than go shopping. Or clubbing. Or eat a buffet or buy a private jet, and so on.
I have saved hundreds, even thousands, of dollars a month by choosing EQ2 over any number of popular entertainment choices. My bank statements accounting for those months during which I was not subscribed to EQ2 are solid proof.
Here's a survey: If you had a kid, would you rather he be attached to an online game at home where you can watch him, or would you rather he go out and "get a life", where he could potentially drink/smoke/spend all your money away?
Okay, I kind of lied about the revelation part. There wasn't really a wispy, ethereal voice. It was all me. Sorry.
=======================================================
This column was probably first published in Stuff Magazine, June 2010.
=======================================================
By the way, World Cup at Star Blog this week.
Find out our thoughts on this mad phenomenon and share yours!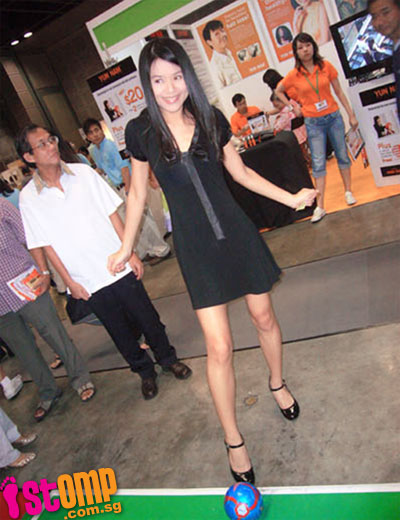 The only image of me attempting to kick a toy soccer ball.